InsureBuddy
Omni Digital Chatbot
Omni channel NLP powered chatbots provide insurance services across multiple digital channels such as facebook , webchat, whatsapp , twitter, zalo voice platforms like Google Assistant, Amazon Alexa in multiple languages.

AI powered chatbot assist throughout customer journey, from identifying leads, registering new customers, servicing existing customers and even addressing customer complaints.Enhance conversions and cross sell via AI based personalized product recommendations on chatbots.

Lodge claim by uploading images, location and other documents via insurance chatbot.Instant policy issuance with minimal questions and secure login on insurance chatbot.
Customer Onboarding
Frictionlessly onboard new customers with eKYC for insurance seamlessly in 3 minutes or less.
Transactions and Payments
Instant policy issuance with minimal questions and secure login on WhatsApp insurance chatbot.
Multilingual
Widen customer base and expand reach with multilingual chatbots for seamless onboarding across channels including WhatsApp, Facebook, Web, and mobile.
Personalised Recommendations
Delight customers with micro-targeted cross-sell and upsell recommendations based on behavioral persona & conversation context across all touchpoints.

Buy Policy
By streamlining and speeding up the collection and analysis of massive data , insurers can use ML techniques to discover customer trends in real-time. These insights can help develop and improve product and policy design.

Renew Policy
Instant renewals of expired insurance policies with artificial intelligence (AI) based solutions help insurers and policyholders in streamlining the renewal process.

Lead management
Enable agents and affiliates to support digital insurance sales through chat. Communicate Product listings, variations, and product details including quotes with prospects. Review the stages of policy purchase and analyze inbound leads and conversations in real-time.

Campaign Management
Targeted Outbound campaigns across channels like WhatsApp, SMS, and Email with multivariate analysis.

Claim reporting
With Insurance omni digital chatbots, customers can avail policy benefits at their fingertips and initiate claims process anywhere, anytime. End to end claim management with easy FNOL, claim filing with document upload, and emergency assistance.

Analytics
Comprehensive analytics across customer journeys, life stage, campaigns, channels and more, with real-time updates, detailed reports and historical data to study customer behavior, monitor campaign performance & KPIs, all in one place.

Agent Handoff
AI powered Chatbot offers your customers with a frictionless human hand off experience by improving efficiency and overall customer satisfaction.

FAQs
Automate FAQs, address grievances, and send out policy-related alerts and notifications instantly. Answer customer queries in real-time, and provide coverage related advisory all in one place through chatbots.
Frictionless, Embedded, Personalized, Secure Insurance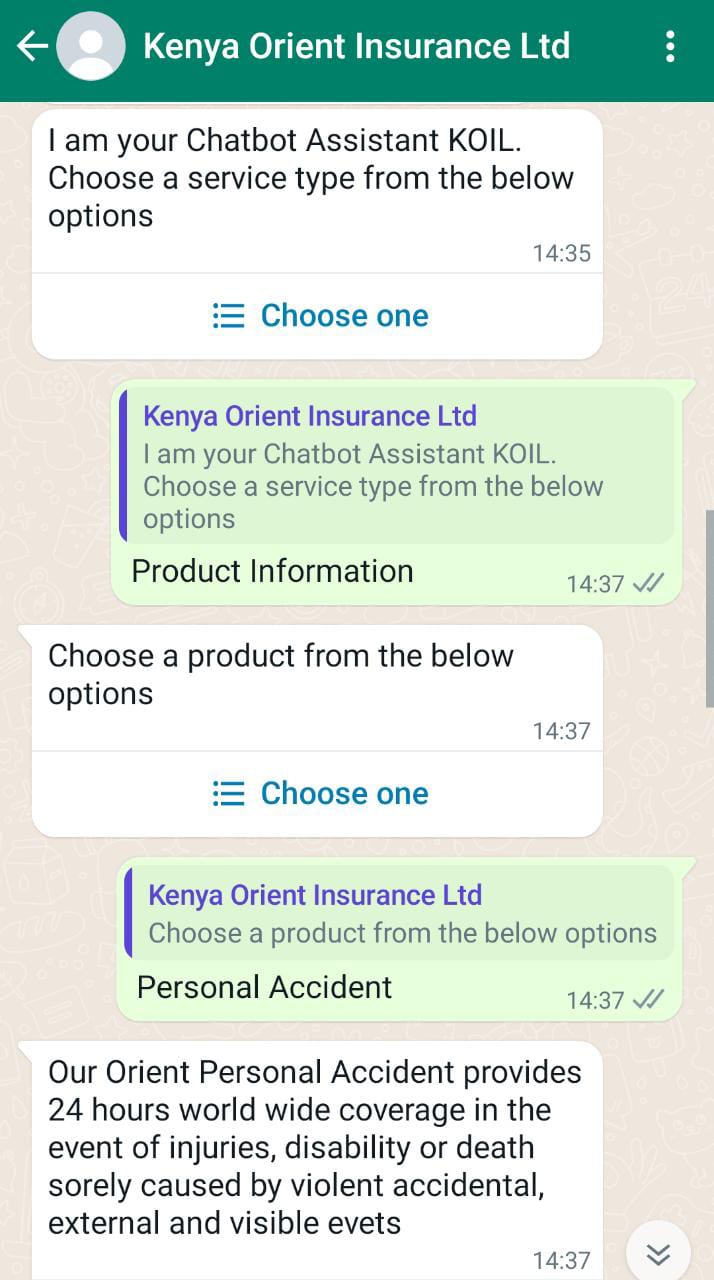 Product information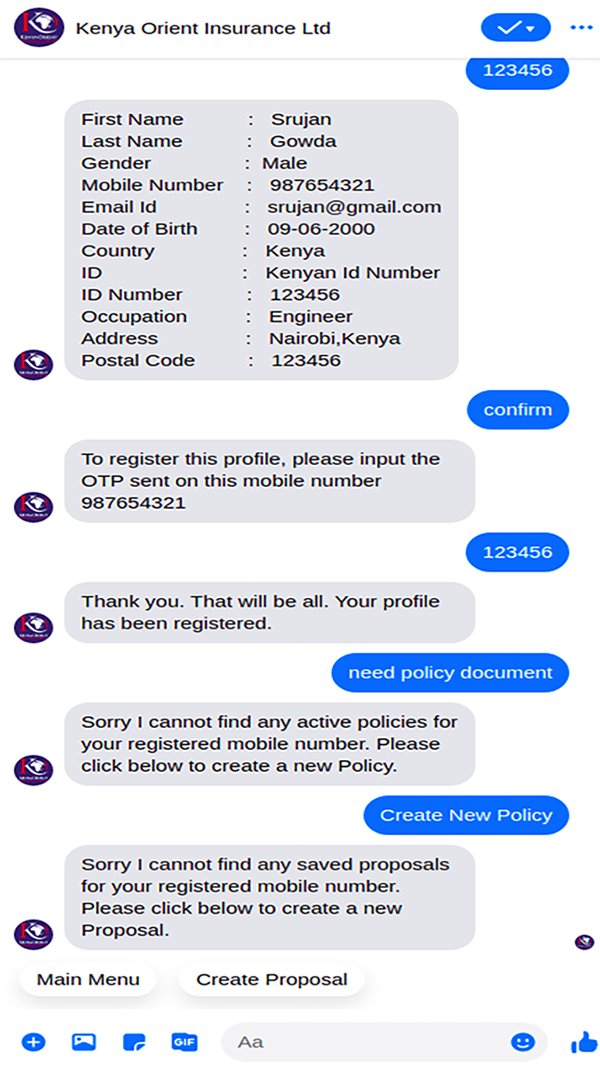 Create Policy
Create Vehicle Profile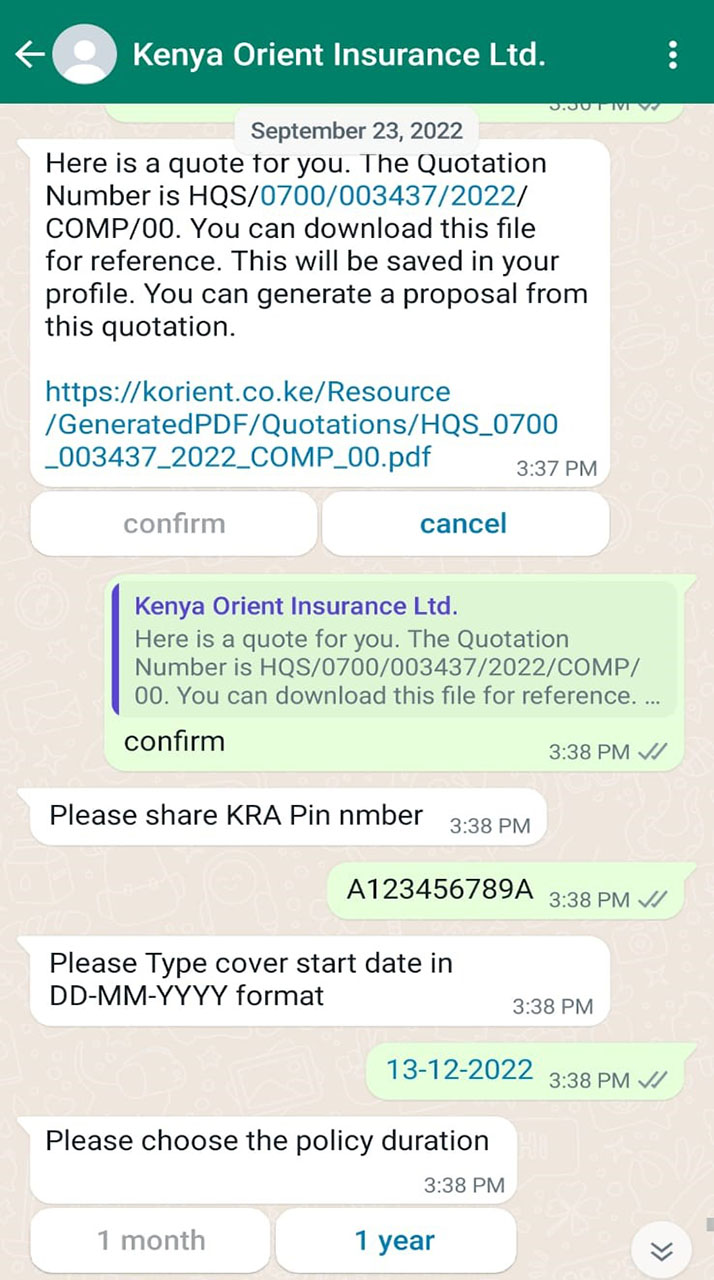 Buy Policy
Get in touch with us
See how InsureBuddy helps you personalize customer engagement & increase cross sell, upsell & conversion