InsureBuddy Whatsapp Bot
Deploy insurance services on the world's favourite messaging platform in 4 weeks.
Expand your insurance services on the world's most loved messaging platform with ready to deploy transaction and FAQ's without the need to download another App. Enable compliance with MFA, PIN, OTP encryption and our proprietary security solution designed specifically for insurance journeys.

Ensure resolution of all possible queries with built in human handoff and agent assist with skill based routing.

Serve your customers anywhere anytime across all customer journeys.

Boost revenues & extend your reach with WhatsApp based D2C sales & 24/7 customer service.
Transactions & Payments
Instant policy issuance with minimal questions and secure login on WhatsApp insurance chatbot.
Muti-factor Authentication
Ensure Security via built in multi-factor user authentication in all transactions.
Automated FAQs
Enhanced customer service experience with context based query resolution.
Human Hand-off
Seamless human hand-off whenever the need arises along with agent-assist.
Frictionless, Embedded, Personalized, Insurance Service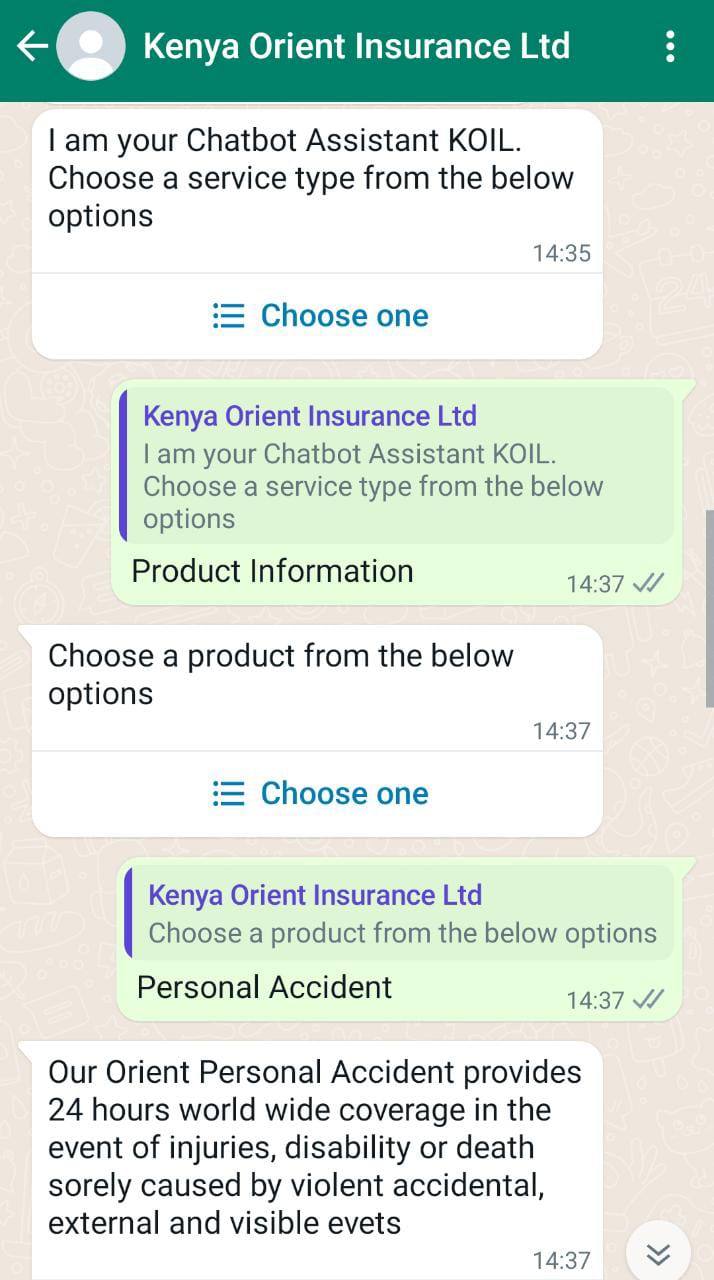 Product information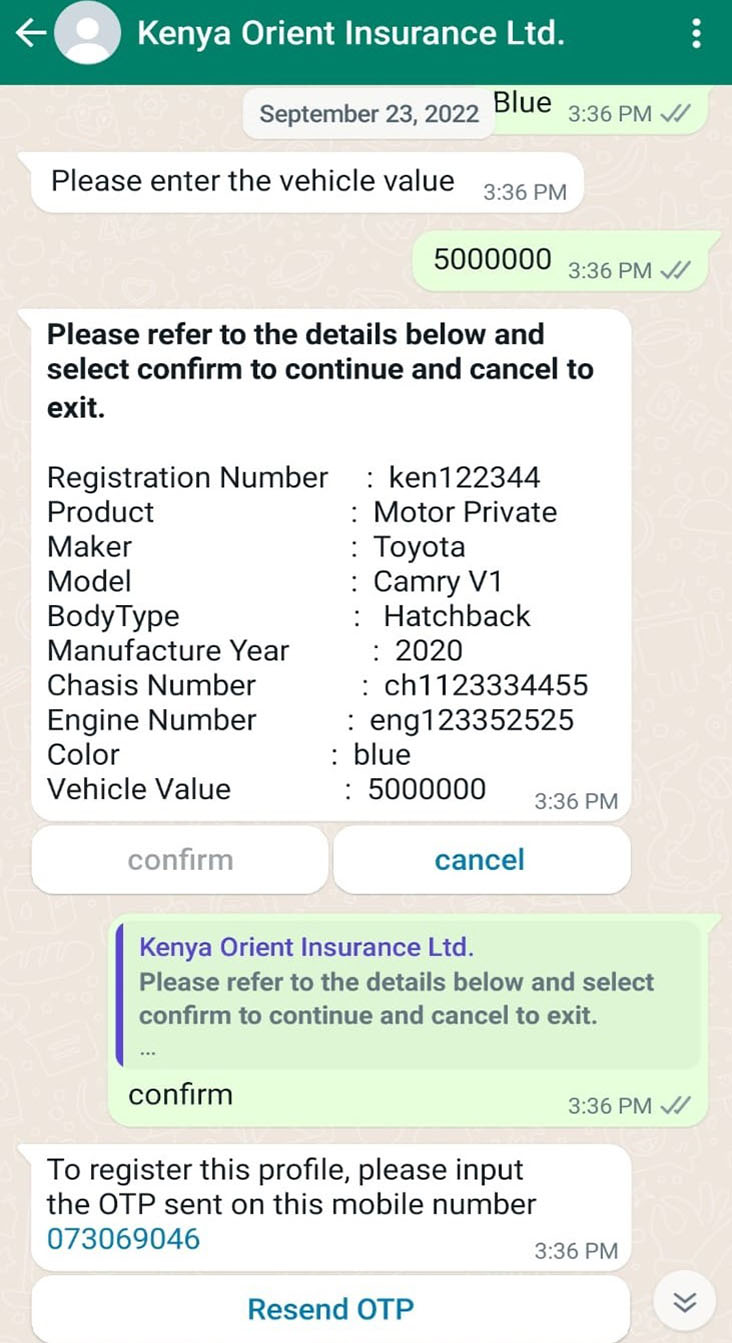 Customer profile data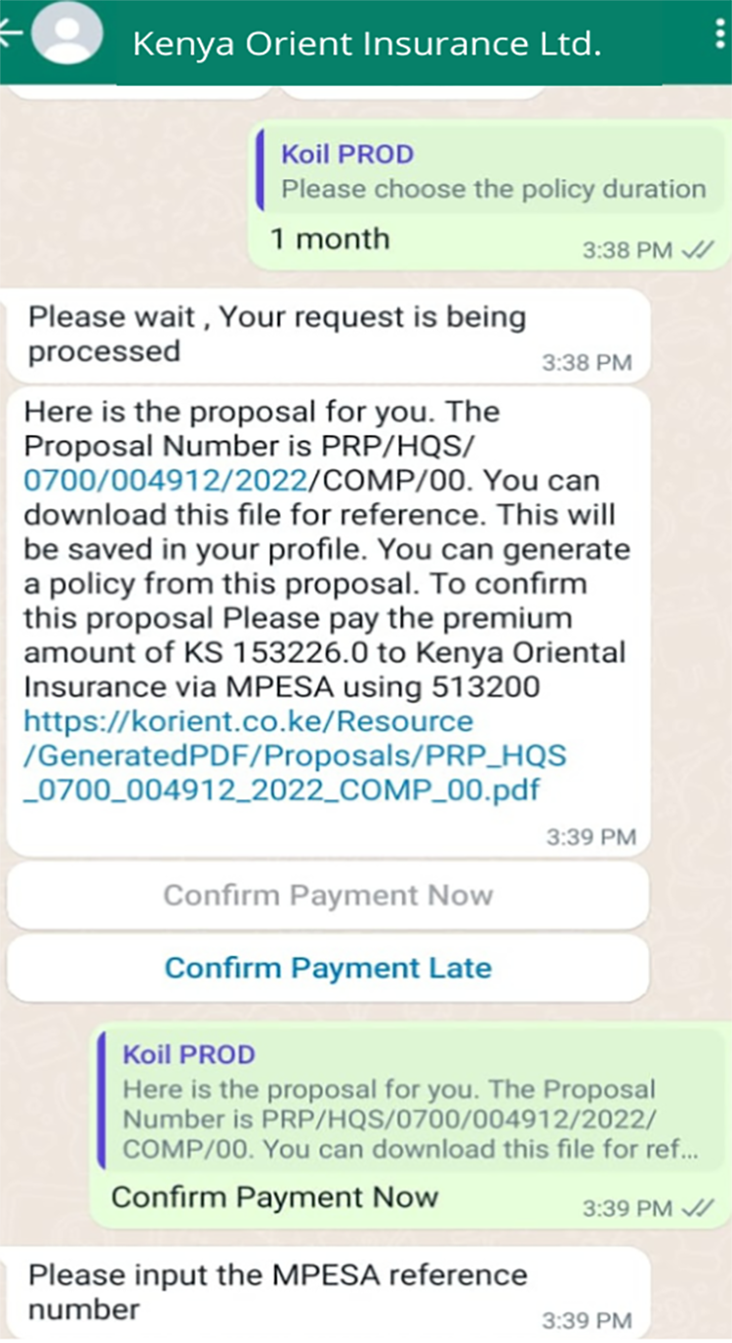 Create Proposal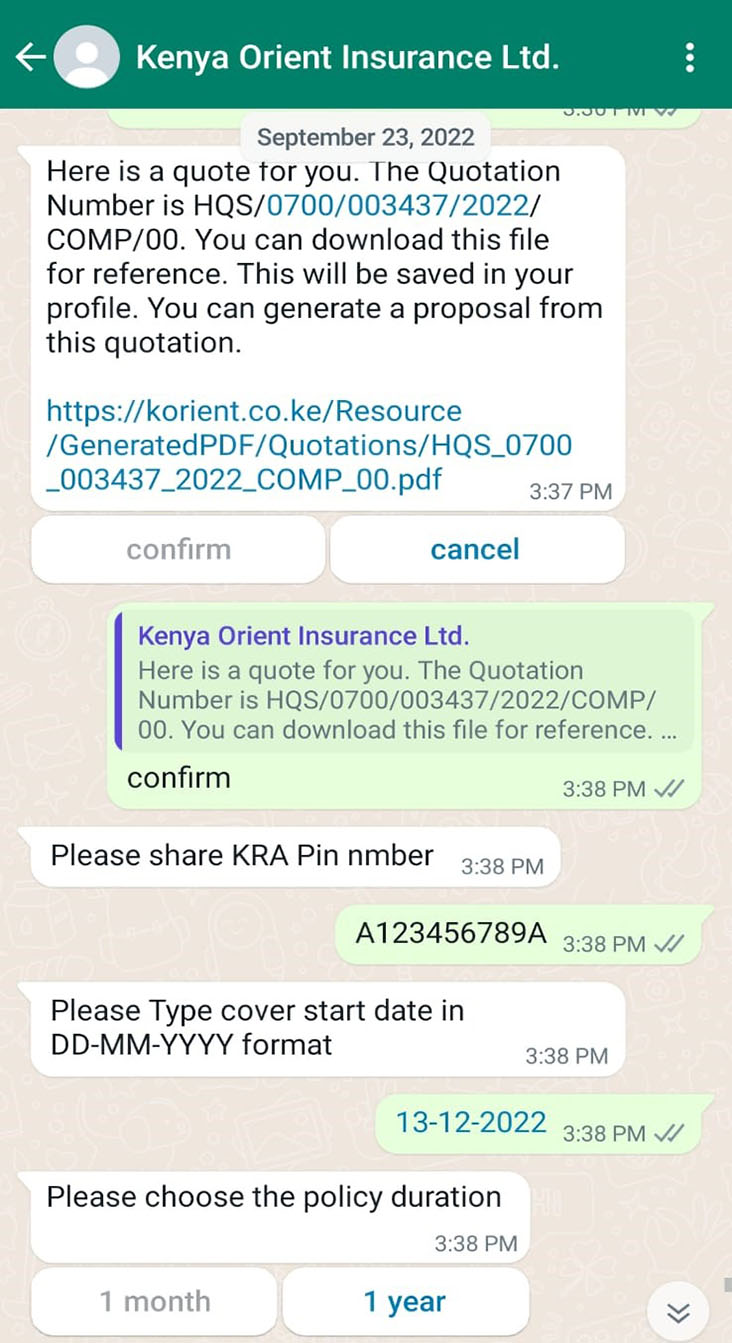 Buy Policy
Go live in 4 weeks with WhatsApp insurance Chatbot
Leverage pre-built, multilingual NLP chatbot with frictionless & secure customer transactions to enhance your reach

Origination
WhatsApp based New Account opening. Secure document upload, auto verification and instant account activation.

Register Claim
An AI-powered chatbot can analyze the claim, check the policy information, capture damage, update the system, and interact with the customer. Customers can file their claims with little effort and without human intervention.

Multilingual
Widen customer base and expand reach in different locations with omnichannel multilingual chatbots for seamless onboarding and fully digital eKYC across channels including WhatsApp, Facebook, Web, and mobile.

Buy Policy
By streamlining and speeding up the collection and analysis of massive data , insurers can use ML techniques to discover customer trends in real-time. These insights can help develop and improve product and policy design.

Get Quote
Progressive profiling to collect all data and offer Instant quotes and proposals to prospects.

Automated FAQs
Increased customer satisfaction through NLP based contextual query resolution.

MFA
Multi-level user authentication including OTP/Pin, passwords, customer credentials, and primary data.

Human Hand-off
Seamless human hand-off with transcript & priority routing for Human+AI service.
Get in touch with us
See how InsureBuddy helps you personalize customer engagement & increase cross sell, upsell & conversion